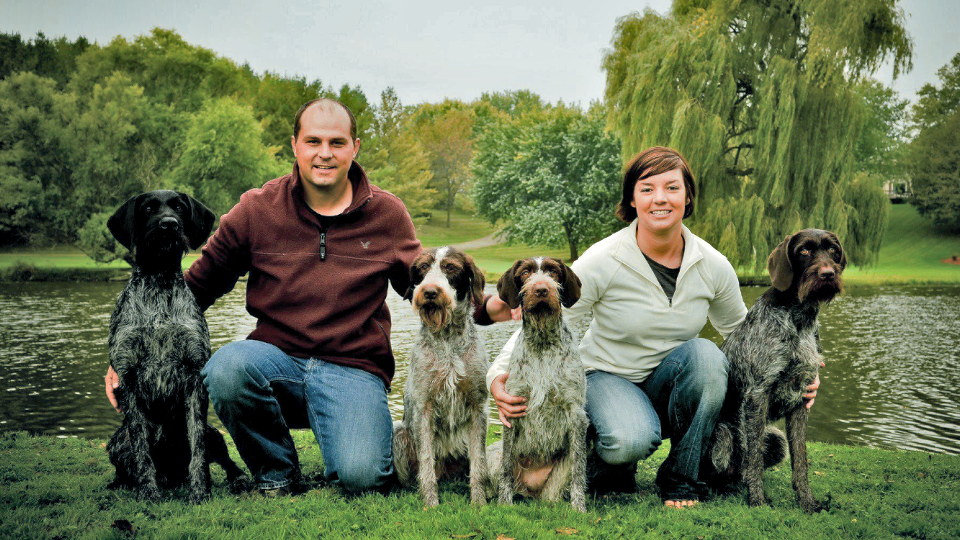 William and Courtney Bastian are a successful husband and wife team. They produce truly versatile German Wirehaired Pointers, at a higher standard of excellence.  They breed only to produce the best GWP's, which to them includes: health, temperament, conformation, and hunting abilities. At Claddagh, only dogs that have proven advanced field accomplishments, sound temperament, and CHIC health tested are bred from. Titles are simply a means to prove the dog's credibility, they are no substitute for real hunting experiences.
William and Courtney personally hunt their dogs on upland and waterfowl. They hunted pheasant, ducks, geese, and ruffed groused while living in Wisconsin.  Recently, they've relocated to Montana, where the Claddagh Crew has expanded their variety of game to hunt!
Claddagh GWP's are bred for hunters, by hunters.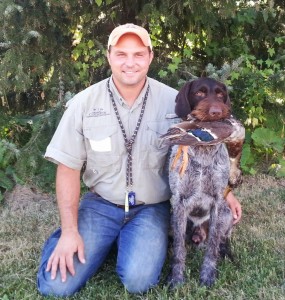 William takes pride in training and hunting the dogs at Claddagh. He believes a GWP should be the ideal hunting companion; a versatile dog, that'll hunt on both land and water for fur and feather.   The dogs at Claddagh are trained using their natural instinct and positive reinforcement to achieve the highest level of hunting performance.  William has trained and handled GWP's through all levels of AKC hunt tests: Junior, Senior, and Master Hunters, as well as all stakes in AKC field trials. He has also trained and handled through all levels of NAVHDA: Natural Ability, Utility, and Versatile Champion. William is am AKC Hunt Test and Field Trial Senior Judge and NAVHDA Judge. He judges locally and all over the US and Canada, and has had the honor to judge the German Wirehaired Pointer, German Shorthaired Pointer, English Setter, Spinone Italiano, Bracco Italiano, and Vizsla Nationals.
Courtney's interest reside deeply in the health and performance of their animals. She was a veterinary technician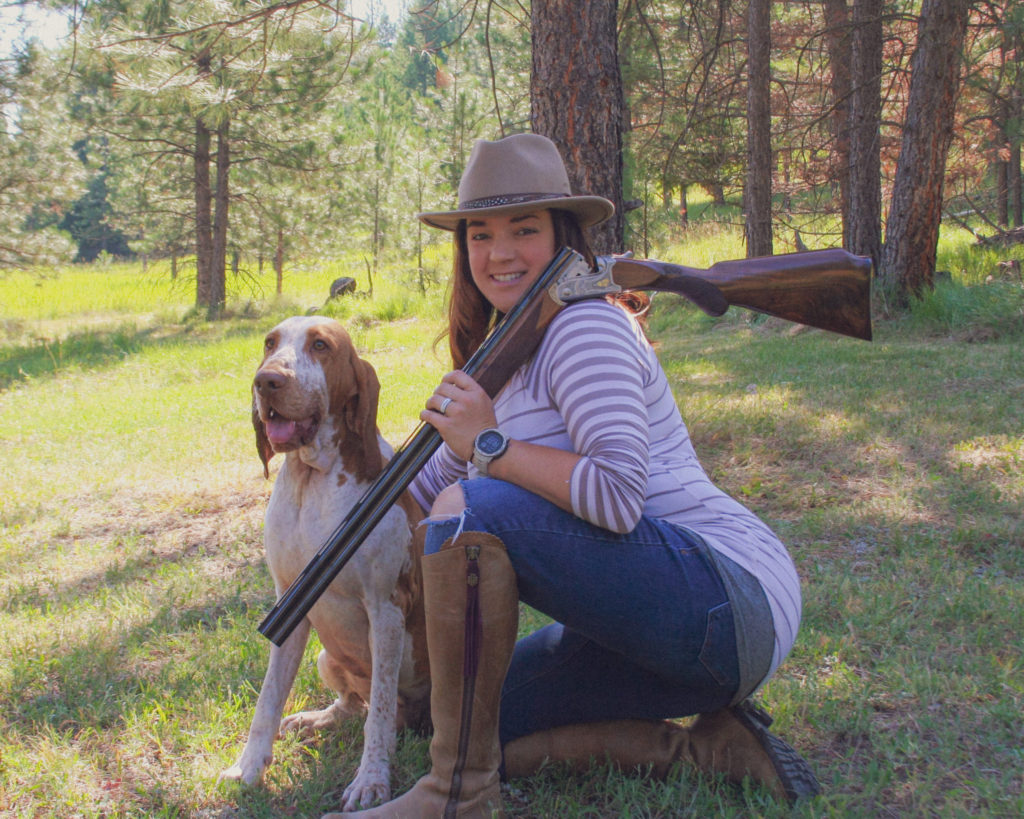 for 10 years specializing in canine reproduction and canine rehab and sports conditioning. Courtney has earned her Bachelor's degree in Biology and Animal Science with special interest in Canine Nutrition.  She handles the dogs in conformation, agility, obedience, rally, along with some field trials, hunt and NAVHDA tests. Courtney is the heart behind Claddagh's breeding program, studying performance and pedigrees of dogs all over the world. She has an eye for structure and movement, as she believes a structurally sound dog with a correct dense, harsh coat, will be able to perform in the field to its best ability.  Have a listen to Courtney's Podcast 'The Bird Dog Babe' to hear and learn about All Things Bird Dogs!
William and Courtney are active members of the North American Versatile Hunting Dog Association (NAVHDA) and German Wirehaired Pointer Club of America (GWPCA). William and Courtney have served on local and National club boards. They have headed up club field trials, hunt tests, show specialties, and training days. They volunteer as GWP breed reps at  Pheasant's Forever "Pheasant Fest" and at the Midwest Dog Fair, educating the public about versatile hunting dogs. They also put on seminars and demonstrations for hunter's safety, Cabela's Dog Days, and organize youth hunt events.  Courtney and William are dedicated NAVHDA members, that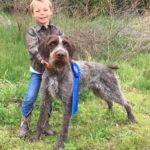 utilize the NAVHDA program as an important means of assessing their breeding program.  Every Claddagh GWP puppy is, at minimum, Natural Ability tested.  They are also active in their local NAVHDA Chapters where they are both avid volunteers for training days and running tests.  William and Courtney are also members of several conservation groups including: Ruffed Grouse Society, Pheasant's Forever, Ducks Unlimited and National Wild Turkey Federation.
Kids, Burke and Blayre, are growing up and learning everything dogs.  Burke and Blayre feed, exercise, train, and give every dog a bedtime snack each night.  They provide great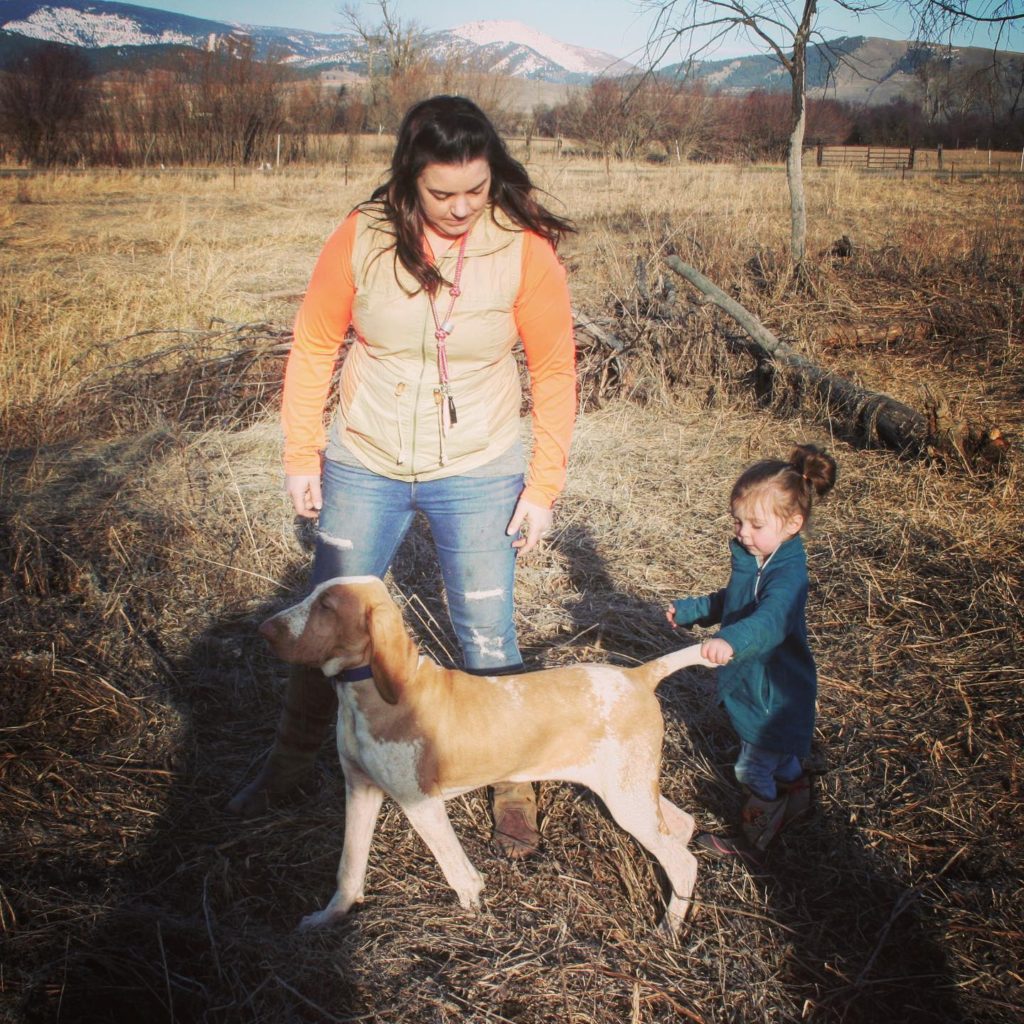 socialization for all puppies whelped and raised at our house!
After studying, owning, training, and loving the breed, as well as a decade of experience and knowledge in canine reproductive medicine; in June of 2007, William and Courtney whelped their first litter and look forward to continue to produce beautiful wirehairs with exceptional hunting skills. After all……
"Life's Too Short to Hunt Over An Ugly Dog"
 Noteworthy breeder accomplishments include:
2011 NAVHDA Natural Ability Breeder's Award
2012 NAVHDA Natural Ability Breeder's Award
2013 NAVHDA Natural Ability Breeder's Award
2012 GWPCA Top Producing Dam – Halleberry
2012 GWPCA Top Producing Sire – Timo
2013 Eukanuba Breeder's Stakes Sporting Group 3 Placement
2013 GWPCA Top Producing Sire – Timo
2014 NAVHDA Natural Ability Breeder's Award
2014 NAVHDA Utility Breeder's Award
2014 Eukanuba Breeder's Stakes Sporting Group 4 Placement
2015 NAVHDA Natural Ability Breeder's Award
2015 GWPCA Top Producing Sire – Timo
2016 NAVHDA Natural Ability Breeder's Award
2016 GWPCA Top Producing Sire – Bisto
2017 NAVHDA Natural Ability Breeder's Award
2017 GWPCA Top Producing Sire – Bisto
2017 GWPCA Top Producing Dam – Dora
2020 GWPCA Top Producing Sire – Merit
2021 NAVHDA Natural Ability Breeder's Award